Come along for all or part of a casual or specified purpose trip to China and/or North Korea
I will aid you to put aside any worries and engage in the culture history and social activities of exotic places
Have a wish?
Contact me by Email
⏫
9 May - 8 June 2017 journey of culture and history discovery
from Kelowna for Nanjing ↻
in Nanjing ↻
from Nanjing on train K372 for Taiyuan ↻
in Taiyuanmap ↻
from Taiyuan on train K7802 for Datong ↻
in Datongmap ↻
from Datong on train K961 for Pingyao ↻
in Pingyaomap ↻
from Pingyao on train D5307 for Yuncheng ↻
in Yunchengmap ↻
from Yuncheng on train K2665 for Nanjing ↻
in Nanjingmap ↻
from Nanjing for Kelowna ↻
in Kelowna ↻
Weather —⏩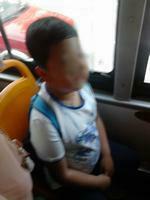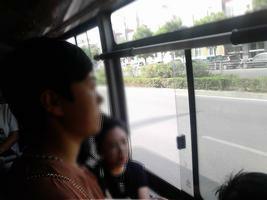 Datong, 21 May
This trip is intended to be exposure to and the study of culture and history of China. The destinations along the way are Nanjing, Taiyuan, Datong, Pingyao and Yuncheng.
While it is clear that Datong has an incredibly long history, it is also evident that it's lacking in public culture. Construction of large projects abound and there is no shortage of resources for historical facilities, yet the public facilities are mostly neglected. The roads are well maintained but the sidewalks are a mess. Many people show consideration for friends and family but no courtesy for others.
The overall impression is that the people live with a myopic appreciation of culture even though they are aware of the long history of Chinese civilization. In fact I think that the current concept of civilization means having a long recorded history of national identity more than one of appreciating the value of the bonds of human oneness.
Living in the environment of community spaces and services makes it clearly evident that Chinese culture does not include respect and consideration for others (beyond family and friends), let alone an aware concept of public courtesy.
As an example, I was on a crowded bus this morning and a large boy was sitting in a courtesy seat. He noticed my presence (an old man of 73 years) and pointed out the sign identifying the seat as a courtesy seat to his middle aged mother and got up to give me the seat. She prevented him from giving me the seat and told him to sit back down. There was also a young lady in the seat behind who noticed me but ignored giving her courtesy seat to this old man. I find the situation similar throughout the country. One would think that education in courtesy would be held in high regard in a society that prizes its appreciation of culture so seriously.
---
Datong, 20 May
Datong reminds me of Manzhouli. The commercial areas are full of ear spliting noise of loudspeakers and megaphones as hawkers try to sell their wares. It's after 10pm and there are blaring noises coming into my hotel room from the streets here; lots of honking too as drivers try to demand others get out of their way.
BTW, cars park on the sidewalks and drive on the bike paths to get to the parking spaces. Pedestrians can't use the sidewalks most of the time because of the trees, parked cars and bikes, and sellers stalls. Bikes and pedestrians go everywhere with little regard for others but must watch for cars, buses and trucks that refuse to give any right of way.
I've spent a lot of hours on the programming I'm doing to display images and album slide shows on this web site. My programming is much more to my liking than the stuff I got on the Internet. It is far more succinct and functions the way I want it. There is a sample here and is being implemented throughout the site.
---
Taiyuan, 19 May
I'm sitting in the waiting room at Taiyuan train station with about 1.5 hours until the train leaves. I like to get to the stations very early in order to find my way around and ensure I have a clue as to where to go to get the train. This is a mid-sized station with about 6 waiting rooms. It is moderately busy. The first train to leave from this waiting room was K1082 to Qiqihaer.
As I wait I miss the opportunity to look up the maps of the trains listed in the station on AssistanceInChina.com to see where they go. The Google maps on my web site are blocked in China again. I guess Google is not finding an agreeable relationship with the government of China. I know from personal relationships with Google management that they believe in operating beyond the control of national laws and refusing to provide services under such laws.
I should find the time and mental acuity to add an option to display the routes on Baidu maps.
---
Taiyuan, 15 May
It's clear that China will guide the participation in the development of the Belt & Road. I haven't yet seen the promotion of the global language that needs to be integrated into the activities of cooperative communication required to produce the most agreeable outcome.
It is clear that the global evolution of communication has established one language as predominant in all international transportation, economic transactions and scientific exchange. Can China recognize and employ the language requirements that will ensure understanding among all the participants and encourage their citizens to prepare for this future?
---
Taiyuan, 15 May
Today I reached a point of satisfaction for the programming of the Image Show software for this site. I'll soon copy it to the other sites I do and replace as much of the old pages as I find the time.
You can look at the results with the machine reconditioning as an example.
The sideshow now allows the arrow keys to change images, the Home key for the first image and the End key for the last. The Esc key can be used to exit. A sub-set of the code also displays one image such as the meal below.
There is more to add and likely some tweaking to do.
---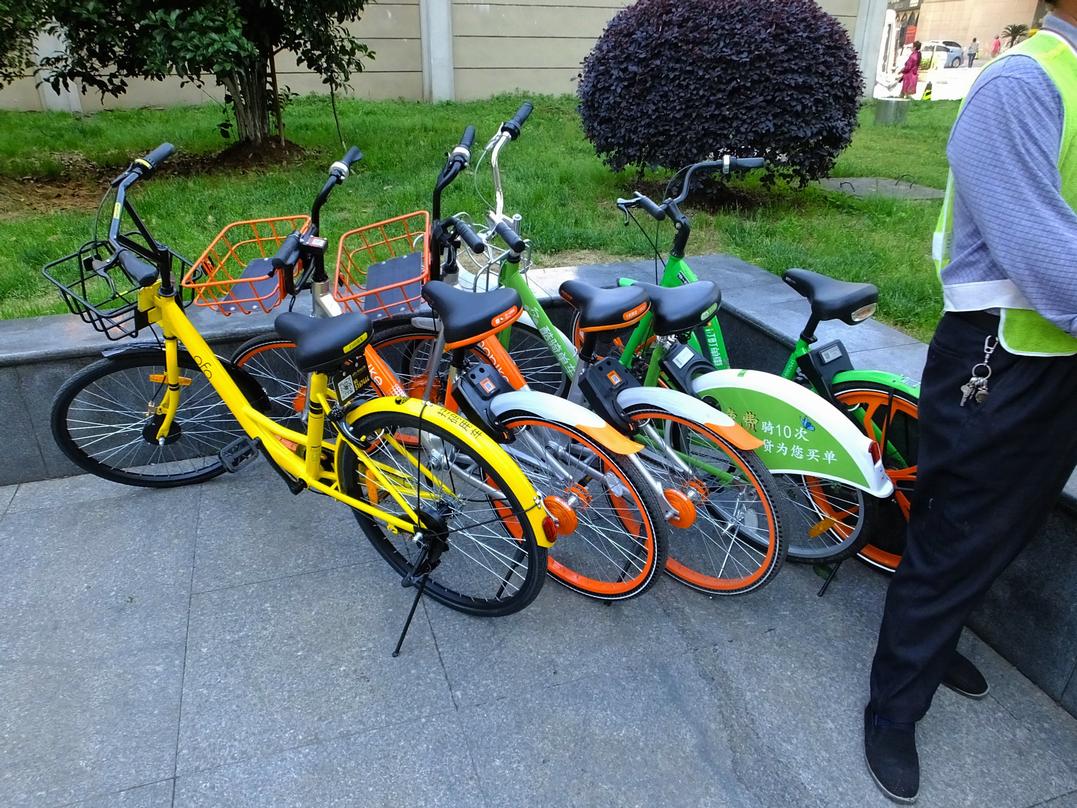 Click to see more …
Nanjing, 13 May
Bicycle rental has changed a lot in the past few years in Nanjing. Large installations of bikes attached to automated holders was the first step. Now the bikes are rented and released through a phone app and may be found most everywhere.
Payment by phone app is very popular in China now. The phone is the new credit card. However; I still prefer the card.
---
Nanjing, 12 May
This trip my railway map site is not working (the Google maps don't appear). At least the timetable can be seen.
It is perplexing to me how and why such things in China change.
Last fall there was no problem. I wonder if the international climate has caused a refusal to submit to disagreeable terms?
I'd like to develop Baidu maps but I don't understand the Chinese reference material well enough to work on it.
---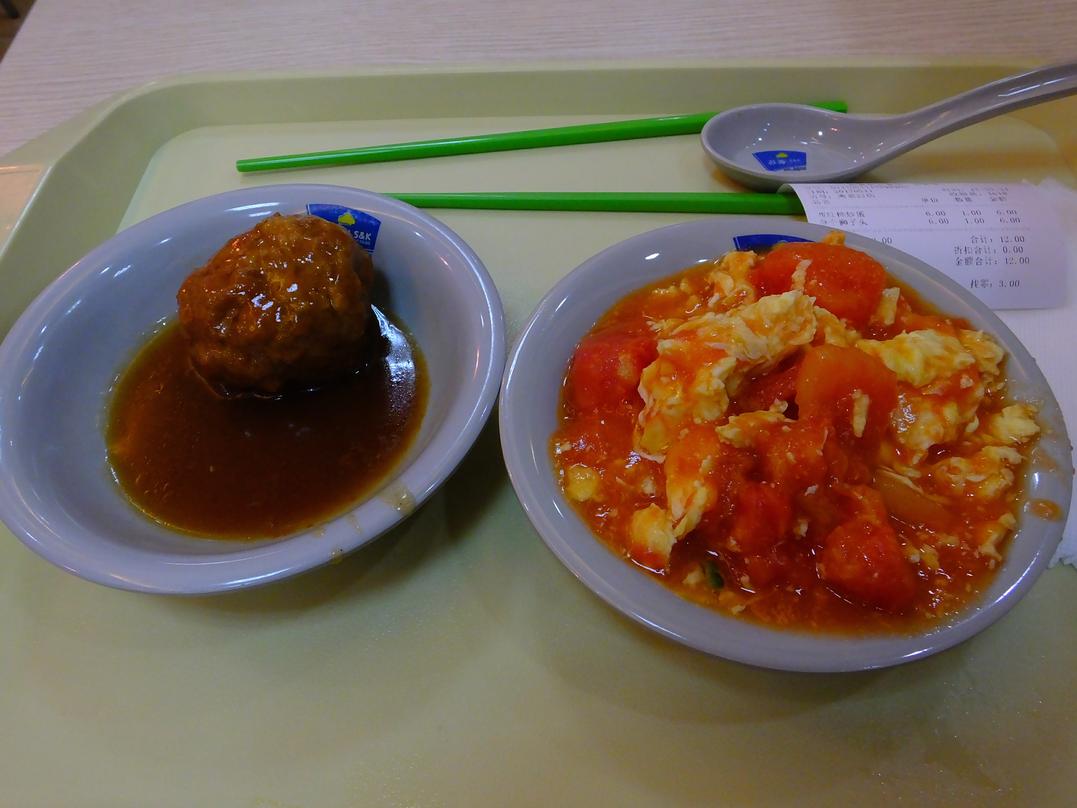 Click to see enlargement
Nanjing, 11 May
My first Chinese meal of this trip.
---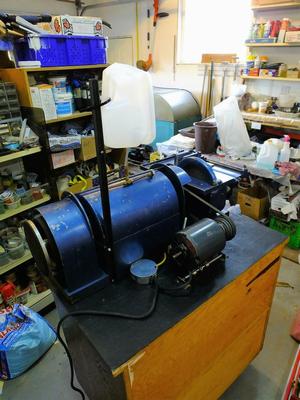 Click to see more …
Kelowna, 5 May
Today I put the last touch on the machine I've been reconditioning for the past few weeks. It can now be returned to it's owner.
---
Kelowna, 24 March
Email scams are a real problem and use some very sophisticated methods of deception. Lindea often asks me to look at an email for advice as to whether it is a fraud (it almost always is).
One of the easiest methods I use to identify a valid email is to look at the address it is sent to. All of our financial accounts use a unique address which is confidential to each account. If the email is sent to any other of our addresses it is not a valid email for that account.
This method requires many addresses and is best done with an email server. Although it requires some management it is likely doable by many people.
Although security concerns are required it is clear to me that security risks are everywhere and even the most popular services have suffered breaches, so the individual is likely better off with an individual service. It's likely not worth the effort of hackers to try hacking the server of an individual.
Of all the possibilities available I use a NameCheap shared hosting account which provides both website and email services. I manage many domains and email services for family, friends and interest groups on the shared plan I subscribe to.
---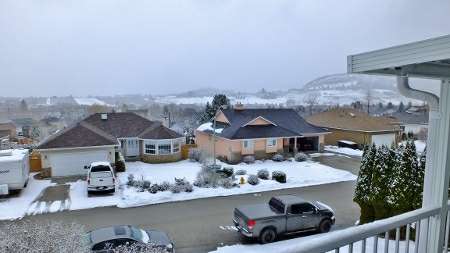 Kelowna, 5 March
It's snowing again today. It's been a good winter and I've spent a lot of time working at home on web sites. The most challenging has been writing the layout and handling for the registration form for bahaischools.org. I have tweaked the original site design but constructed the registration process from scratch.
It requires the integration of four languages; html, css, javascript and perl, plus trying to meet the requests of the Committee.
The results should go live within the next few weeks.
---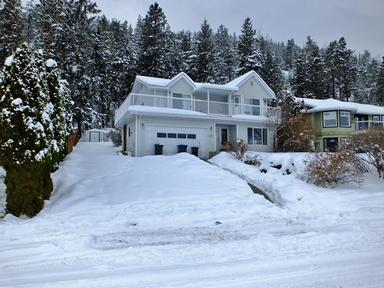 Click to see enlargement …
Kelowna, 9 February
Lots of snow has accumulated where we live.
---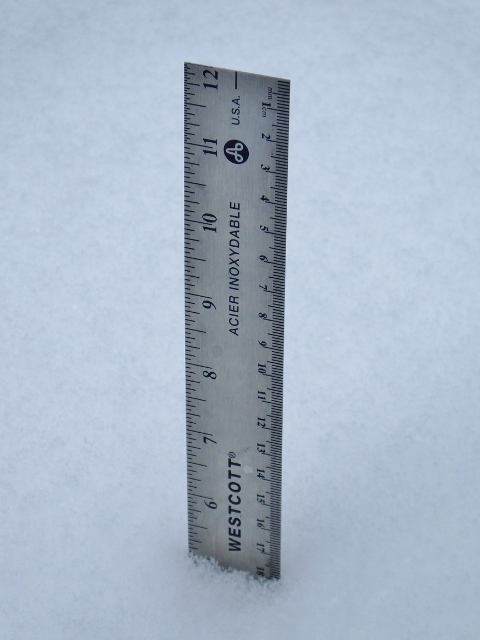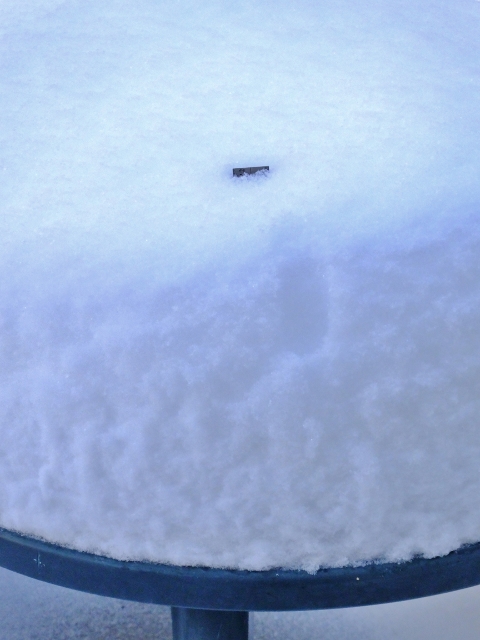 Click to see enlargements …
Kelowna, 4-6 February
About 7 inches of snow was added to the amount on the ground in the past 2 days where we live.
---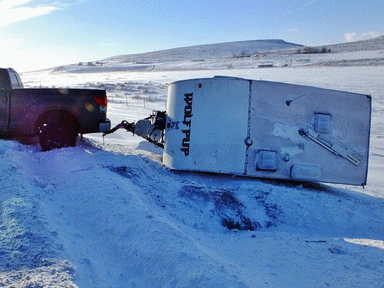 Click to see more …
Winter trip to Arizona
28 December - 1 January;
The beginning of a new Gregorian year.
3 Honour 173
Our trip to Arizona was interrupted for a few hours on I-84 on black ice when a severe gust of cross wind blew our trailer off the highway into the ditch. Our slow rate of speed probably save the truck and ourselves from damage and injury but the trailer was not so fortunate. It is a write-off. The hitch drop-extension twisted like a pretzel likely protecting the truck from damage as the trailer bounced and rolled on its side.
Fortunately the trailer is insured with guaranteed replacement. However there is no trailer manufactured with the improvements I made to this one (I found it commonly admitted by dealers that RV's are manufactured with little durability as most are seldom used much), so it is likely I'll have to improve the new one to the degree we required and enjoyed with this one.
We continued on to Quartzsite with stops along the way to shop for a replacement trailer and arrived 1 January.

Click to see Arizona trip in pictures …
---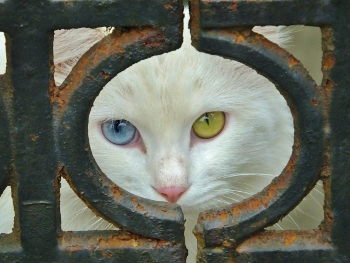 Click for enlargement …

An interesting picture taken while travelling in China 11 November 2015.