2017
Adventures with Distinction: Consider joining me on a journey
Come along for all or part of a casual or specified purpose trip to China and/or North Korea
I will aid you to put aside any worries and engage in the culture history and social activities of exotic places
The next opportunity is to China during the period 9 May-8 June 2017
Nanjing, Jiangsu: A congenial and well respected historic centre of culture, education, administration and tourism. I lived here for 4 years and have social, administration and business friends here.
Taiyuan, Shanxi (Dragon City): 2500 years as an important place. Early capital of the Zhao and other Dynasties. An economic, political, military, and cultural center of northern China.
Datong, Shanxi: Just south of Inner Mongolia. Founded 200 BC. Western capital of the Jin dynasty (1115–1234). The ancient Buddhist temple Yungang Grottoes are nearby.
Pingyao, Shanxi: The Ancient City is a UNESCO World Heritage site; an exceptionally well-preserved traditional walled Han city. The major financial center of China towards the end of the dynastic period.
Yuncheng, Shanxi: 5000 years of history. The Hometown of Guangyu, the great hero during Three Kingdom Period and numerous historical and cultural features
Contact me by Email
See travel schedule ⏬
⏫
9 May - 8 June 2017 journey of culture and history discovery
from Kelowna for Nanjing ↻
in Nanjing ↻
from Nanjing for Taiyuan ↻
in Taiyuanmap ↻
from Taiyuan for Datong ↻
in Datongmap ↻
from Datong for Pingyao ↻
in Pingyaomap ↻
from Pingyao for Yuncheng ↻
in Yunchengmap ↻
from Yuncheng for Nanjing ↻
in Nanjingmap ↻
from Nanjing for Kelowna ↻
in Kelowna ↻
Weather —⏩
24 March
Email scams are a real problem and use some very sophisticated methods of deception. Lindea often asks me to look at an email for advice as to whether it is a fraud (it almost always is).
One of the easiest methods I use to identify a valid email is to look at the address it is sent to. All of our financial accounts use a unique address which is confidential to each account. If the email is sent to any other of our addresses it is not a valid email for that account.
This method requires many addresses and is best done with an email server. Although it requires some management it is likely doable by many people.
Although security concerns are required it is clear to me that security risks are everywhere and even the most popular services have suffered breaches, so the individual is likely better off with an individual service. It's likely not worth the effrot of hackers to try hacking the server of an individual.
Of all the possibilities available I use a NameCheap shared hosting account which provides both website and email services. I manage many domains and email services for family, friends and interest groups on the shared plan I subscribe to.
---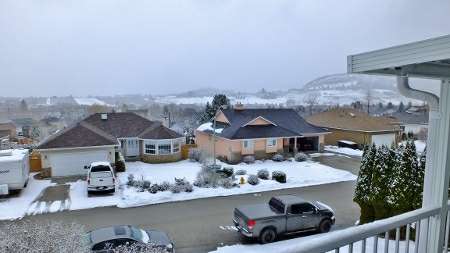 5 March
It's snowing again today. It's been a good winter and I've spent a lot of time working at home on web sites. The most challenging has been writing the layout and handling for the registration form for bahaischools.org. I have tweaked the original site design but constructed the registration process from scratch.
It requires the integration of four languages; html, css, javascript and perl, plus trying to meet the requests of the Committee.
The results should go live within the next few weeks.
---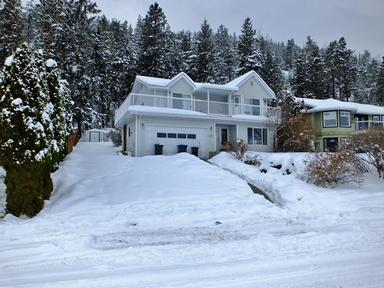 Click to see enlargement …
9 February
Lots of snow has accumulated where we live.
---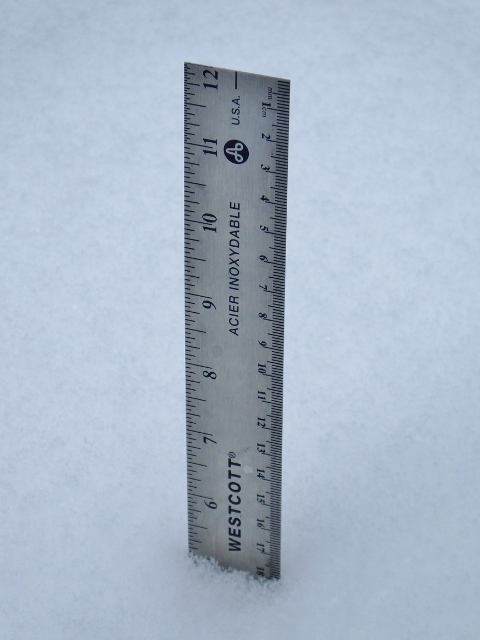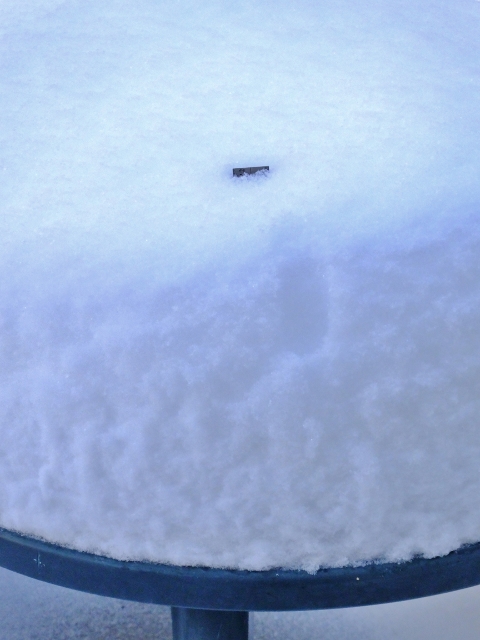 Click to see enlargements …
Snow 4-6 February
About 7 inches of snow was added to the amount on the ground in the past 2 days where we live.
---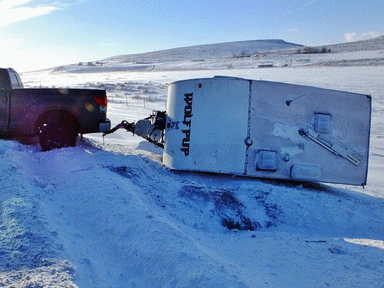 Click to see more …
Winter trip to Arizona
28 December - 1 January;
The beginning of a new Gregorian year.
3 Honour 173
Our trip to Arizona was interrupted for a few hours on I-84 on black ice when a severe gust of cross wind blew our trailer off the highway into the ditch. Our slow rate of speed probably save the truck and ourselves from damage and injury but the trailer was not so fortunate. It is a write-off. The hitch drop-extension twisted like a pretzel likely protecting the truck from damage as the trailer bounced and rolled on its side.
Fortunately the trailer is insured with guaranteed replacement. However there is no trailer manufactured with the improvements I made to this one (I found it commonly admitted by dealers that RV's are manufactured with little durability as most are seldom used much), so it is likely I'll have to improve the new one to the degree we required and enjoyed with this one.
We continued on to Quartzsite with stops along the way to shop for a replacement trailer and arrived 1 January.

Click to see Arizona trip in pictures …
---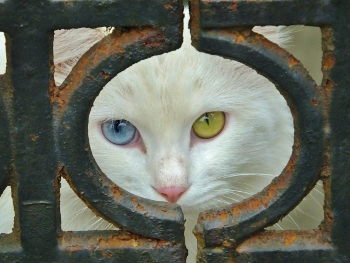 Click for enlargement …

An interesting picture taken while travelling in China 11 November 2015.