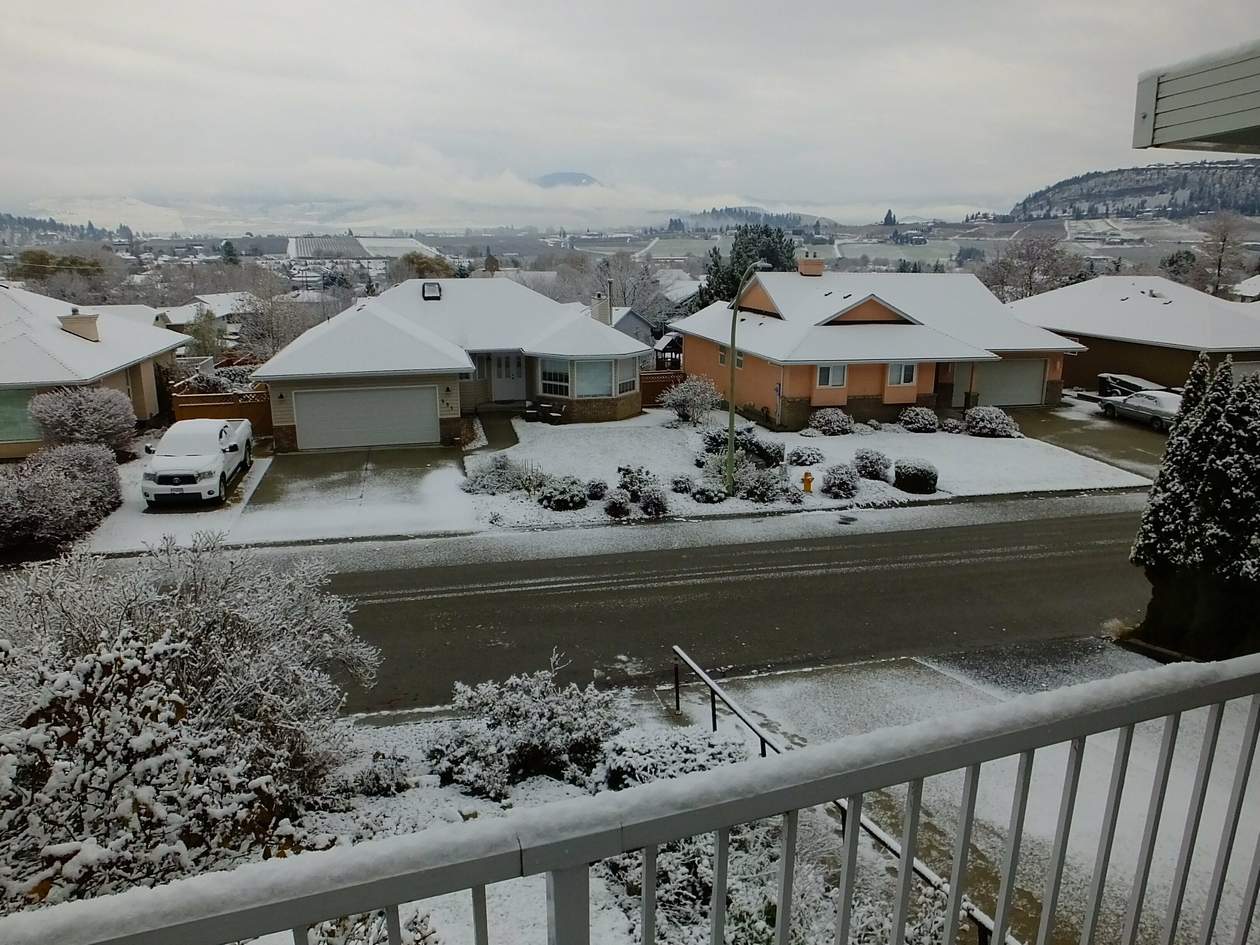 Kelowna, 11 November
We woke up this morning to see our first winter-like day of this season.
---
Ongoing
I have been working on a family project for the past few weeks to help my son-in-law Steve have a fast and attractive website for his IT business in the Okanagan.
The result is at Mission-IT.ca
---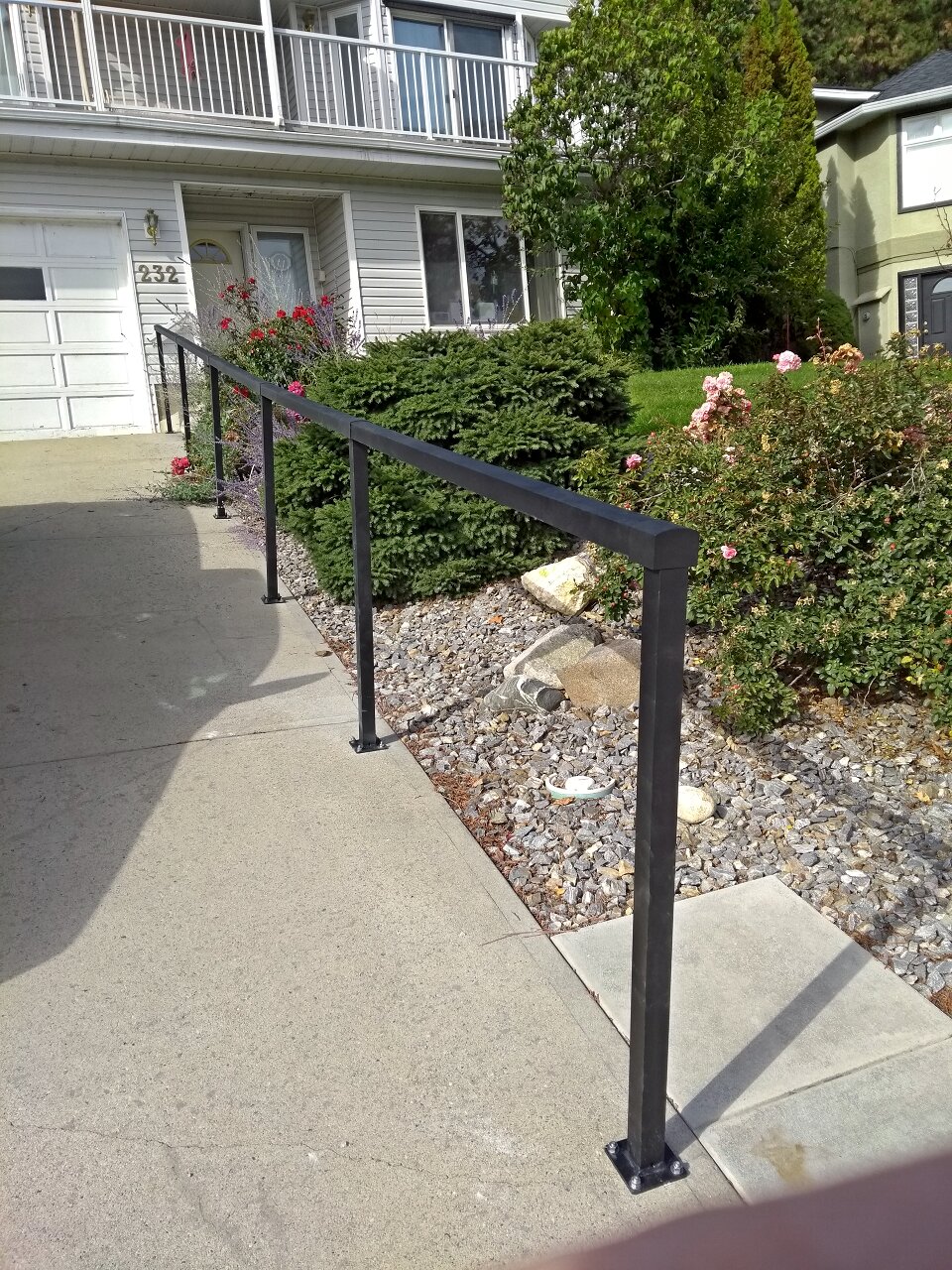 Kelowna, 4 October
I finally got the railing up the driveway installed!
It sure has made Lindea happy.

Now she can walk up and down in the snow more safely.
---

From Vladivostok, 30 September
Six pictures provided by Viktor Bogatov, Chief Academic Secretary,
a friendly professor of the Russian Academy of Sciences, Vladivostok
A link to a page with more of his pictures
---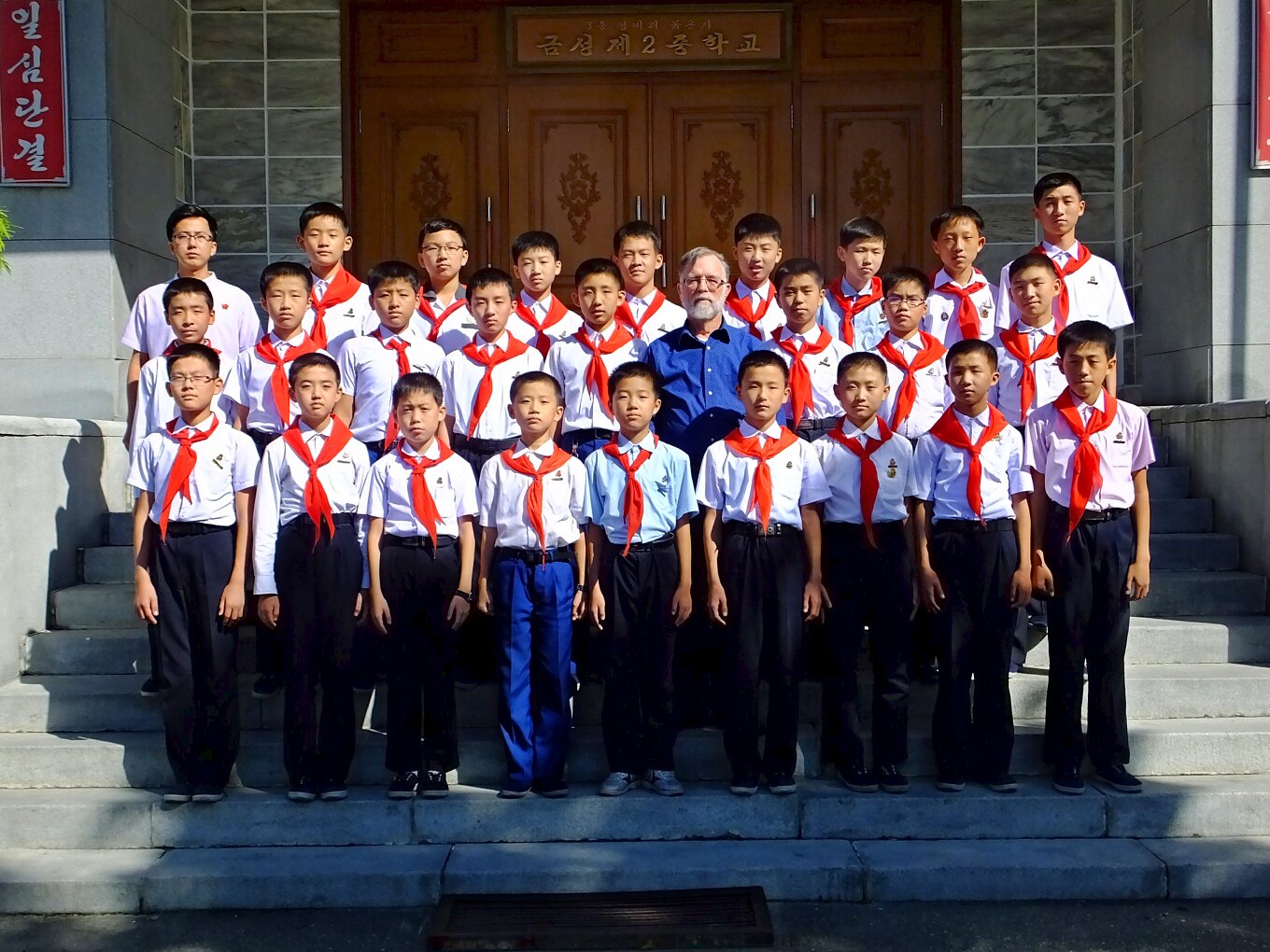 Pyongyang,27 September, 2018
Junior classes at Kumsong #2 Secondary School
I taught "The Environment" to them for one week.
I taught different aspects of Internet technology, including web design
and JavaScript to the senior students in the pervious two weeks.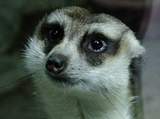 See album
Pictures added 3 October
---
Lecture Trip to DPRK
11 Aug-18 Sep
Map
I have composed a calendar and map to provide Lindea with information and guide me on the lecture trip to Pyongyang.
---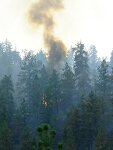 Kelowna, 27 July, 2018
Fire flares up on mountainside about 830m from our house.
---
Kelowna, 22 July, 2018
Smoke from the Peachland combined fire as seen from the drone near our home and aerials of farm.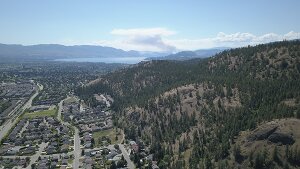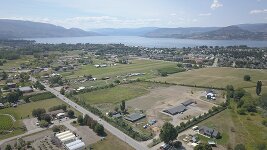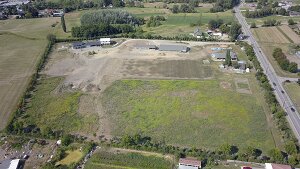 ---
Kelowna, 6 July, 2018
We have been home now for about 2 weeks following our curtailed trip to Oregon due to Lindea's accidentally broken hip. She is getting around with help and working on the arrangements required for the Okanagan Gem Show.
My plans for the lecture trip to North Korea are mostly complete and I have a full weight allowance of books to take with me for the Pyongyang Science and Technology Book Fair. I'm fitting in the things I need to do around the requirements for her care.
---
Spring Trip Calendar
completed
See album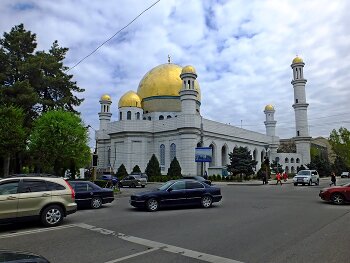 Astana, Kazakhstan, 30 April, 2018
---
Khorgas, 17 April, 2018
I spent a large part of the day exploring Khorgas and talking to office workers and bank employees to understand whether ownership of residential and commercial property is permitted to foreigners.
---
Khorgas, Xinjiang, China, 16 April, 2018
Arrived in Khorgas at 07:42 on train K9789 from Urumqi.
The trip so far has had many challenging moments. First in Shanghai China Mobile had locked me out from getting a SIM card when my passport was entered into the system. I was told to return in an hour to get one. After getting the phone service from a very thoughtful lady I found I didn't have enough time to wait in line for the train tickets. I tried to get in the front but was rejected by the first to people. I very kind man in an adjacent lime told me I could get in front of him. I got to the train station in time but most people had already boarded.
When I arrived in Urumqi the extensive security system and checking leaving the station caused me to be confused as how to find the way to the bus terminal. After passing through security for the BART system and paying the 1 kuai fare I had to go back out and around the barriers to get to the local buses. I finally got the right one and went to the hotel.
The hotel was one of my least desirable experiences. The room and bed were clean but the property was dismal and the shower had little water that was barely warm enough to endure.
I had to go through 3 sets of scanning security (2 with pat downs) to get to the waiting room. I'm glad I went to the station with about 6 hours to spare.
---
Kelowna, 27 March, 2018
My first FollowMe drone video
The Second
---
Kelowna, 25 February, 2018

---
Kelowna, 27 December, 2017
I am starting to learn how to operate and fly a Mavic Pro drone. It is much more difficult to discover all the details than I thought it would be. Every source of information I have yet discovered presumes the operator to have some knowledge and leaves out significant steps to success.
If the proper process is not followed carefully the drone could take off into the unknown and be lost.
I have looked at the map showing the position of the drone and it shows this drone to be across the road and down the street from the true location of where I am; so good luck finding it if it is not seen landing. It looks like it can be anywhere in a 300 meter circle.
---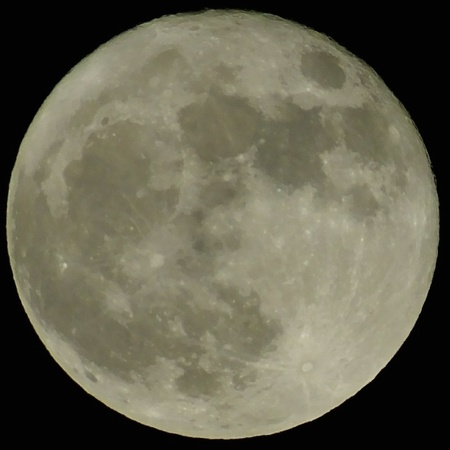 Kelowna, 3 December, 2017
---