2010 Highlights
I visited Shanghai, Nanjing, Dafeng, Shaoxing, Xining, Chengdu, and Nanning to observe the state of development and activity.
Although the western cities are a few years behind the developments in the east the people are actively engaged in modernizing everywhere. The level of English use in Chengdu and Xining is much less than in the cities of central and eastern China but it is easy to find people in Nanning who enjoy communicating in English with foreigners.
I spent a few days in Nanning searching for an apartment to buy but was unable to locate anything that had comfortably sized kitchen and bathroom. Even high-end luxury apartments of more than 100 square meters had a bathroom the size of a broom closet and a kitchen the size of a small bathroom. It seems foolish to me to buy anything so important and expensive as a home that isn't going to be convenient for dealing with the chores of everyday living. Obviously from a Canadian point of view there is an opportunity in the construction field for a more comfortable design of homes in China. I'm sure that most people could adjust to having more space in bathrooms and kitchens rather than just in the living rooms and bedrooms.
Active in promoting improvement of Sino-North America relationships.
Total time spent living in China: more than 4 years.
---
(Nanjing, 4 January, 2010)
The pay experience in my latest job didn't reflect what I believe is the business value of my work so I have resigned to retired life.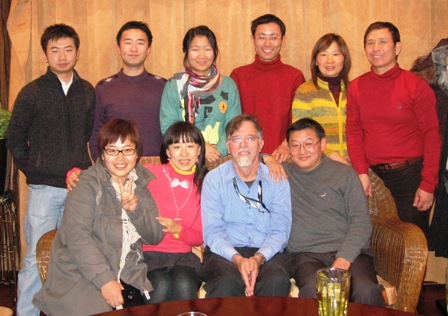 I spent a couple of days with friends from my neighborhood in Canada and took them along to my English corner activities. They were very happy to meet some of my Chinese friends (picture on right) and learned much about the life in Nanjing.
Now that they have left (they will visit Hefei for a couple of days) I'll be spending much of my time trying to develop more information about travelling in China for my various Internet web sites. I need to learn more JavaScript and Google Earth API technology to improve the usability of my work. I hope to make noticeable progress on this in the next year or so. The technical completion of all the China Rail passenger train timetables and station locations took about 2 1/2 years. The revision of errors and updating of timetables will always require more time but the main focus of my effort can now shift to other information systems.
---
(Nanjing, 31 January, 2010)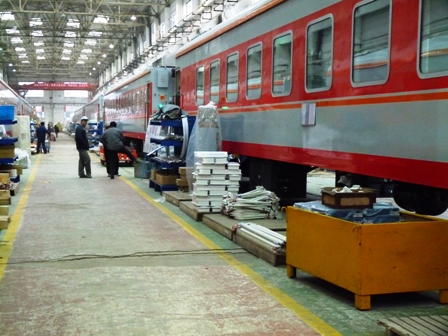 Visited the CSR Nanjing Puzhen Rolling Stock Works on the north bank of the Yangtze River in Nanjing. It is the location for the manufacture and repair of passenger rail cars for trains with speeds of 120, 140 and 160 Km/hr. plus the manufacture of subway trains.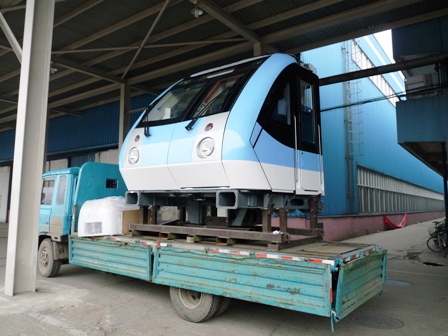 Subway car driver's cab
---
(Nanjing, 3 February, 2010)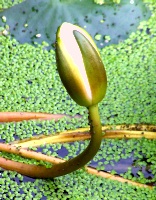 Attended a small supper meeting with Nantong Economic & Technological Development Area Investment Promotion Bureau Director General, Zhu Jian Guo (朱建国) and assistants with my American and Chinese consultant associates.
Reached initial agreement with the Chinese investment fund manager on building an investment vehicle for investing Chinese funds in Canada.
Updated the rail.assistanceinchina.com website to include the timetables for the new high-speed routes and the temporary holiday trains in China.
Revised the bulk email system code to accommodate the authentication process for forwarding combined plain-text/html messages.
Listened to the increasing frequency of fireworks (and subsequent shockwave triggered car alarms) as Spring Festival approaches.
---
(San Francisco, 19 - 20 May, 2010)
This Google I-O 2010 Developers Conference was an intense learning experience about where Google is and where it is going. It included an opportunity for me to describe my experiences in China over the past six years with a couple of Google officials and to offer opinions on changes in attitude that would permit a deeper understanding and appreciation of doing business with Chinese characteristics.
Each foreign attendee received an unlocked Nexus One prior to the event and an additional HTC phone with one month unlimited service from Sprint which I find works in Canada. As Google Earth is now functional on Android devices, this will provide me with a great opportunity to develop a mobile display for the China Rail timetables.
I have failed to arouse any observable interest from the Google people that I have met about my success in displaying the China passenger train information in Google Earth. However, I shall diligently continue with the work.
---
(Caribbean Sea, 17 - 24 July, 2010)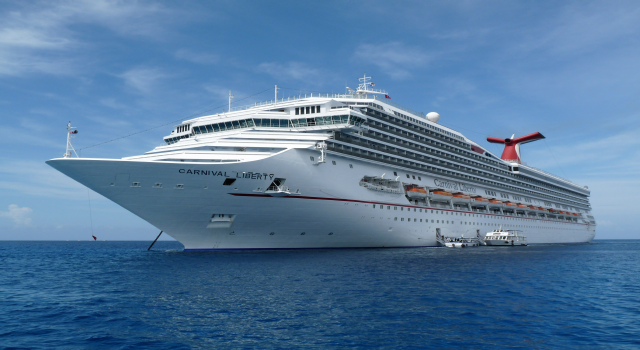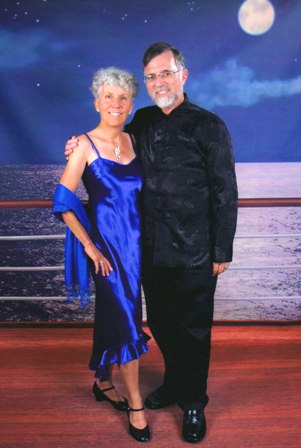 My wonderful wife Lindea and me during our cruise aboard the Carnival ship Liberty to Cozumel, Mexico; Grand Cayman Island and Ocho Rios, Jamaica 17-24 July, 2010.
---
(Kelowna, 11 September, 2010)
I have my visa for China and an airline ticket to arrive in Shanghai 28 September, 2010. I hope to remain in China for about 4 months. I will be focused on teaching English as a volunteer at English corners and looking for opportunities to promote global friendship, social and business relationships with Chinese characteristics.
I have a reservation to stay in Shanghai for the first 5 days mainly to attend English Corner in People's Park Sunday, 3 October.
I'll then continue on to Nanjing to renew friendships and enjoy the life there.
---
(Shanghai 29 September - 4 October, 2010)
---
(Shanghai, 1 October, 2010)
I arrived in Shanghai from Canada 29 September with the intention of making my Journey to the West. I'll stay in Shanghai until Monday and then go to Nanjing for at least one week before leaving on a sojourn of about three months to gain an understanding of the development and social conditions in the western parts of the country.
---
(Shanghai, 2 October, 2010)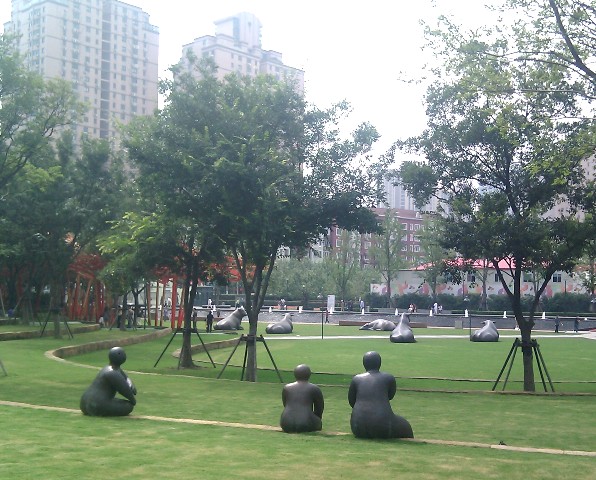 (Observed on my walk back from the ticket office)
I walked to the ticket office at the train station this morning and bought a train ticket for the G7012 train on Monday morning at 11:00AM. The train will arrive in Nanjing at 12:15, one hour and 15 minutes later. A noticeable improvement from the 4 or so hours it took in 2005 to make the same trip.
---
(Nanjing, Jiangsu, 4 ~ 18 October, 2010)
---
(Dafeng, Jiangsu, 19 October, 2010)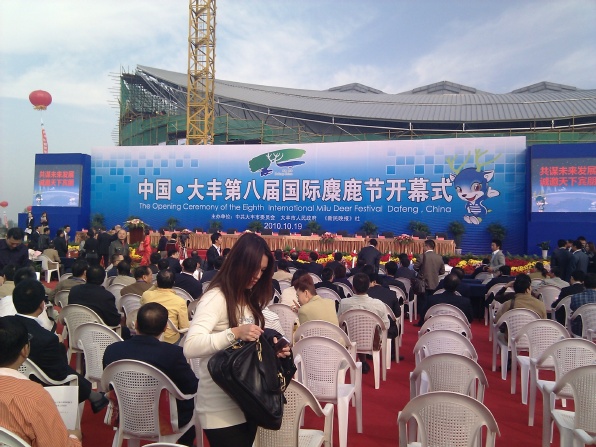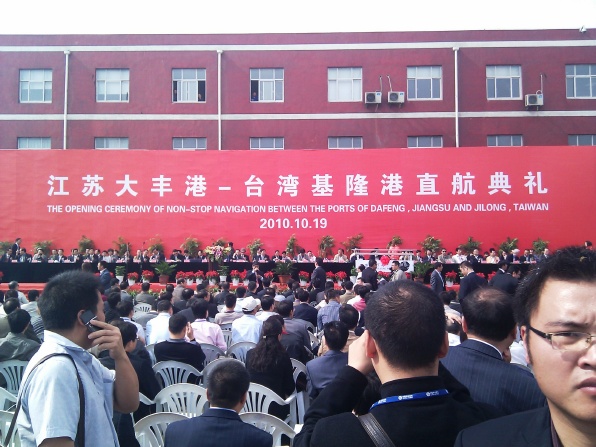 Attended the opening ceremonies of the 8th annual Milu Deer Festival and the Non-stop Navigation Between the Ports of Dafeng and Jilong, Taiwan, as one of the more than 800 guests of the government of the City of Dafeng. The day long activities included banquets, social dialogue and visits to industrial sites.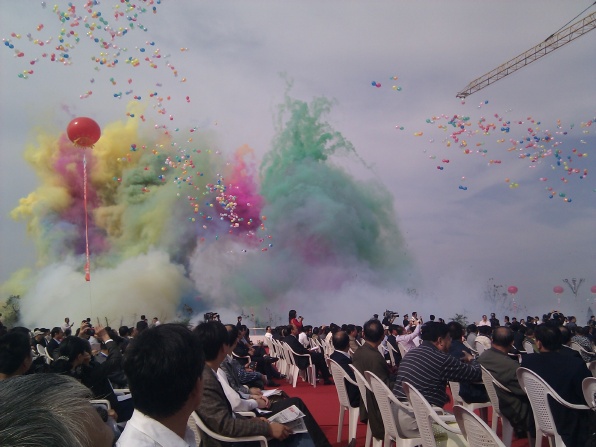 The finale of the Milu Deer Festival Ceremony included fireworks, balloons and smoke bombs.
---
(Shaoxing, Zhejiang, 24 - 26 October, 2010)
Attended the 2010 China Keqiao Internatrional Textile Expo as a guest of the Shaoxing Government.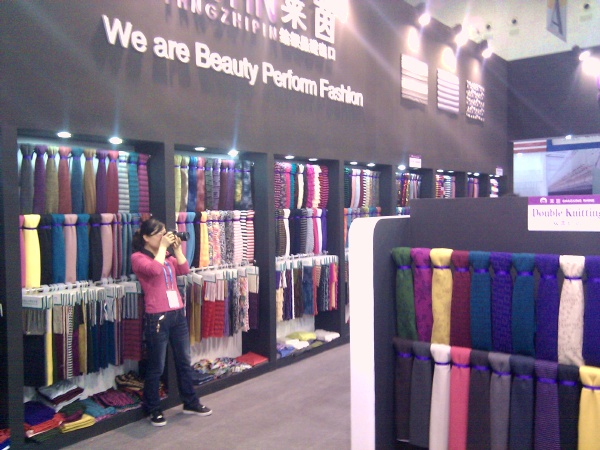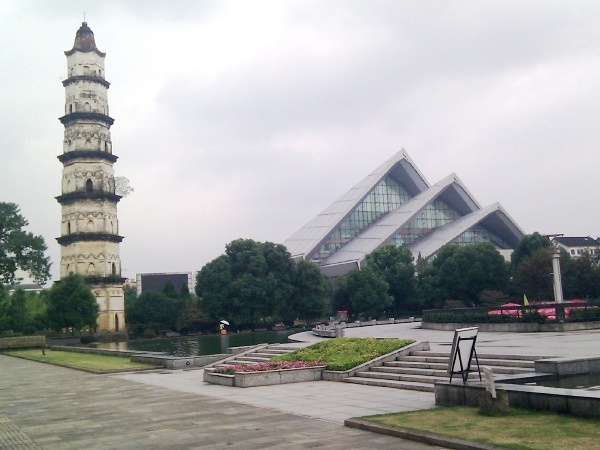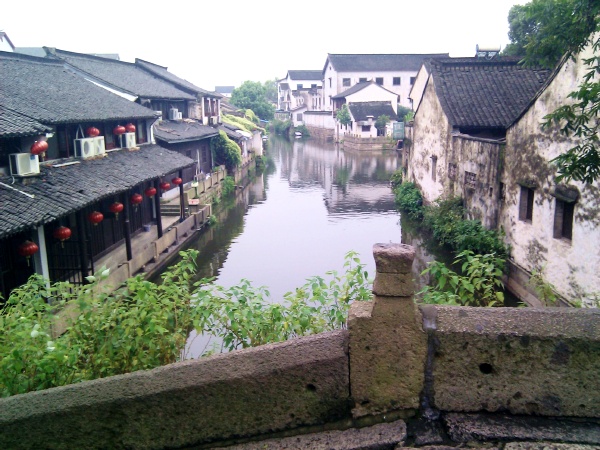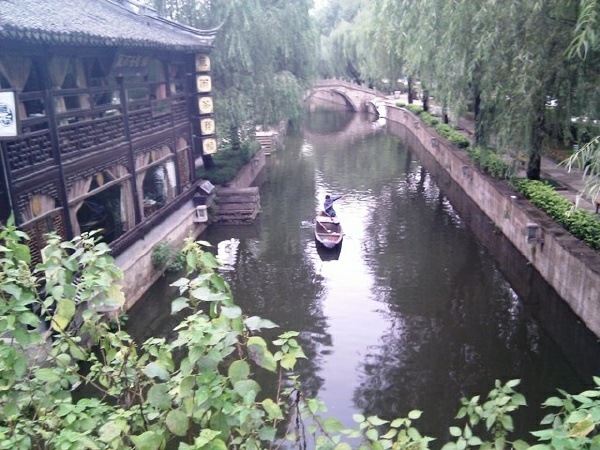 ---
(Shanghai 26 - 27 October, 2010)
---
(Xining, Qinghai, 29 October to 14 November)
---
(Chengdu, Sichuan, 15 November - 3 December, 2010)
---
(Nanning, Guangxi, 5 - 22 December, 2010)
---
(Nanjing, Jiangsu, 23 - 26 December, 2010)
---
(Kelowna, British Columbia, 26 December, 2010)
Flew from Shanghai to Kelowna, Canada, following a three month journey of exploration in China. I had planned on staying for four months but circumstances complicating the renewal of my visa conspired to change my mind and I returned a month early. This greatly pleased my wife.