(Hong Kong, 20 December, 2009)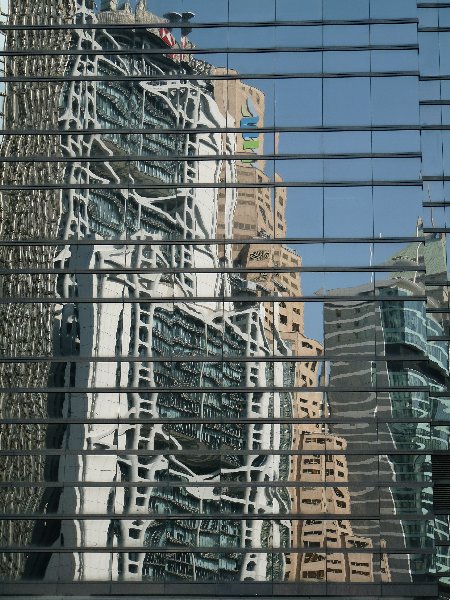 I'm in Hong Kong in hopes of getting a new visa to return to Nanjing. The city has enticed me to spend more than I had planned.
I'm not sure whether I'm getting lazy or smarter, but for the first time I'm using a travel agent to get my visa. The extra cost may be less than the extra expenses that may be incurred if I wait the extra day that it would take to find the visa office and see if my application is accepted. Then getting a train ticket may require even more time in Hong Kong.
As it is getting back to China will be delayed by two days due to full trains. I have bought a ticket to Shanghai for Sunday, 27 December. Only an upper berth was available.
The image herewith is a reflection on the windows of a building that reminds me of Gaudi's architecture in Barcelona, Spain. I call it "A Gaudiesque View of Hong Kong".